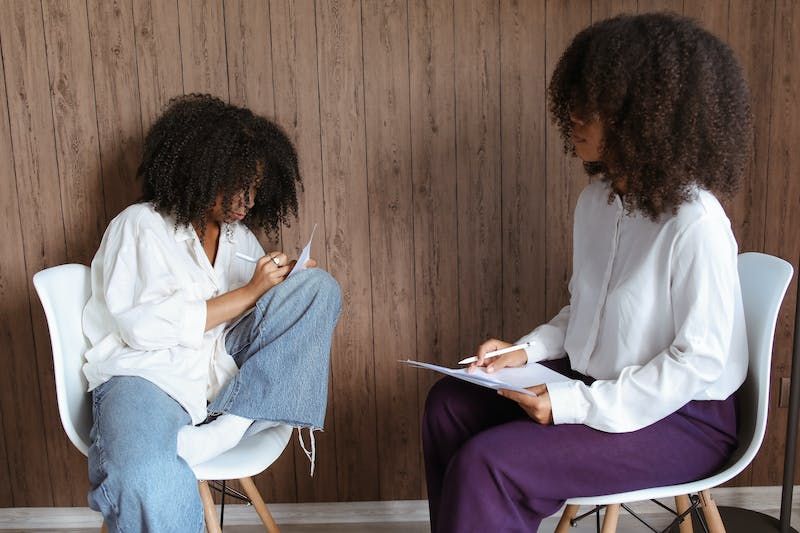 Read Testimonies About Our Programs
At Triumph Seminars, we are dedicated to helping our clients recover. Read what they have to say about our support services and how they changed their lives for the better.
I want to thank you for blessing me with Triumph Seminars. It has helped me transform my life from nothing to bliss! This therapy group of ladies has brought me through some very rough decisions and circumstances. They never gave up on me, which gave me all the strength not to give up on myself! I have gained wisdom from the ladies who have experienced what I been through and more. This group is life changing. At first, I was clueless and thought I was wasting time until I realized I have a healing to do. I can say today, I'm healing. I am a work in progress thanks to this group and God's Heavenly grace. I have an apartment now, a steady job and a new family (this group) to support me! I am truly grateful. I lost anger, bitterness, confusion, blame, and conflict since I been a part of this group. And I wouldn't trade this group for nothing in the world.
My name is Keith. I voluntarily joined Triumph Seminars' group and it's been one of the most helpful things I could have done for myself. Being a patient does not cover the feel or vibe my counselor puts out. It's a true bonding experience. The satisfaction has impressed me so much it's an honor to write this letter. Respect I have for her is beyond the realm of normality that I am able for the first time to be able to freely open up fully to a therapist. This being the first time fully opening with no hesitation. She has a way of making you feel so at ease with honesty and trust and a forthright manner that comes across through you and brings you to a level of peace. She has a program that is very simple (you think), but brings out deep seeded issues that then allow you go to the next step and without knowing she's tapping into your demons. And the level of comfort. And she lets you graduate from one level to the next deeper issues very smoothly because of her easy-going manner. She's always focused, listening and allowing you the time to solve your solution. She's fantastic.
How Triumph Seminars' Program has changed my life. "Wow." Where do I begin? First of all, without my counselor and this program I don't know where I would be right now. She has taught me how to deal with things that I never had the courage to face. When I got into the program with her, I was lost, torn, damaged, distraught. I really had no need of wanting to go on with life. Now I love life. I love myself. I'm clean and sober. And I'm dealing with my grief and all of the demons that hurt me in my life.
On behalf of Triumph Seminars, I would not be here without its help and support. Triumph Seminars saved me when I couldn't save myself. The program that Triumph Seminars has was a tool that opened me up and let some of the pain out. I started this journey four years ago and this process has changed my future. There has been a positive manifestation of spiritual awakeness that I try and use daily. I'm still a client of Triumph Seminars today because life needs a door to open where you can go in sit down, talk, cry, or whatever and say thank you.
Triumph Seminars has truly been a blessing to my life. I was introduced to it through my church. I had no idea of what I was signing up for but one of the pastors told me that everything was going to change from that day forward. The first time I met with my counselor and I told her the issues that I was facing, she told me everything was going to be alright. She told me about the group setting that she has and she wanted me to come on. I was very hesitant because the things that I wanted to discuss were things I had never talked to anyone about. However, my counselor had a very trusting aura and I decided to join the group.
My first time attending, everyone was so open and willing to discuss their lives. It made me want to do the same. Over the past couple of months, I have seen tremendous changes within myself. Because of this group, I have older ladies as a support system. I don't feel judged and it feels like I can be an open book! I do not drink anymore due to my counselor's guidance and the other ladies' testimonies. My counselor was the first person in my life to pour life into my toxic relationship and offer different perspectives. She has truly been my go-to when life gets too hard because she's been the voice of reason. I'm so grateful for her and it is refreshing to have someone like her in my life. I can go on and on about the program because that's just how much this program has done for me.
Triumph Seminars' phases of the program have elevated me in ways I can't even express. I have realized so much about myself and my life due to their techniques. I have a safe space to address my trauma and actually heal. Sometimes it feel like these programs are aligned with my prayers to God. There have been so many times that my counselor will introduce a phase during session and it's right on time. This is how much this program has been a relief and my weekly dose of healing. I am so appreciative for people like my counselor because she truly makes the world a better place! Triumph Seminars is making the world a better place, one person at a time.
Learn more about our programs by getting in touch with us today. One of our staff members will walk you through our programs for your convenience.